Welcome to Mahogany Boxers
Molly and Winston were both in the Top 20 Boxers for 2011. Molly and Abbey were in the Top 20 Boxers in 2010.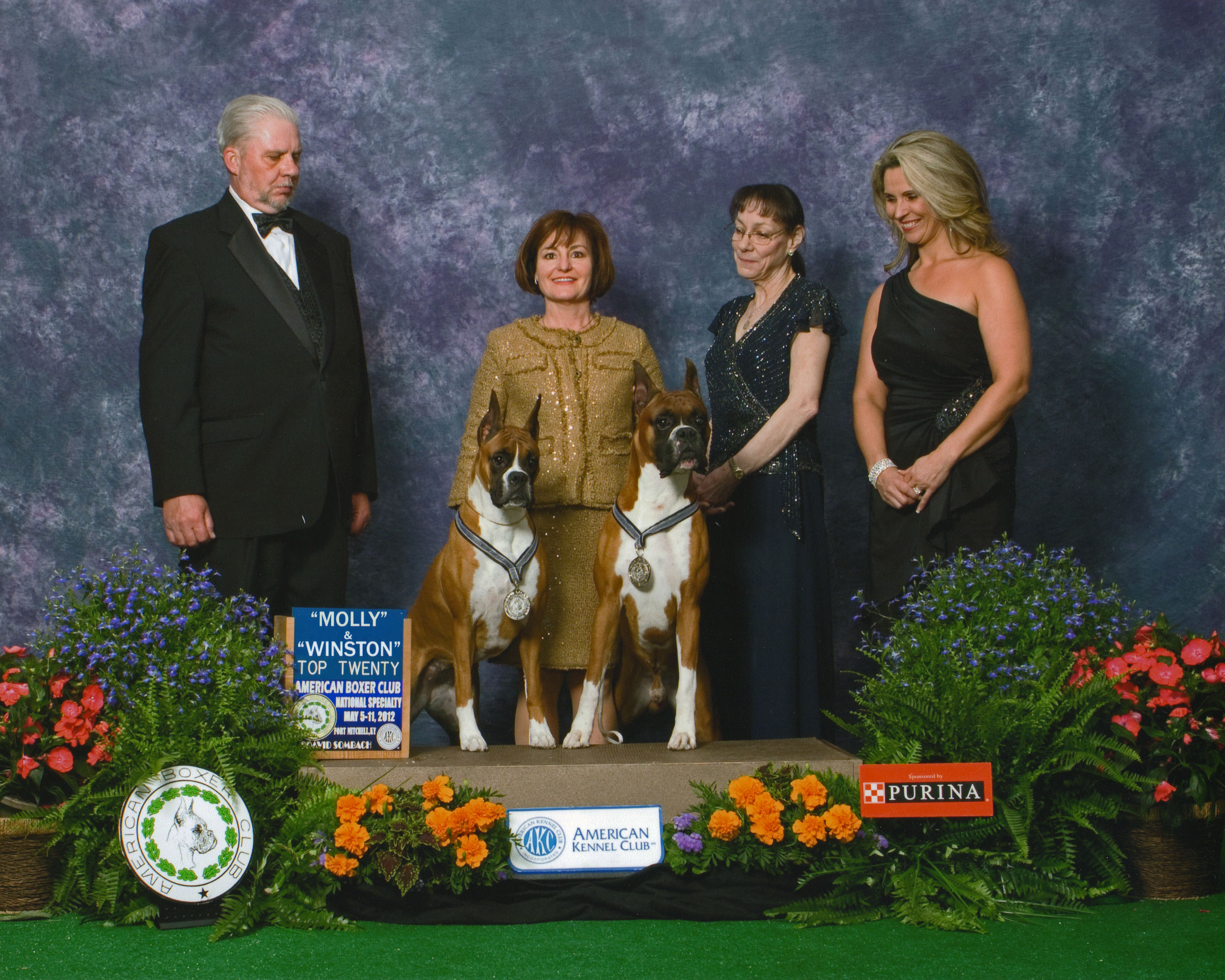 We have a page dedicated to each dog, with thumbnails on the left side. Clicking on the thumbnail will load a larger photo and description.
I have added a "puppy" page to show off our newest additions.
Please let me know if you have problems with this site.